Ear piercings can be done on any part of the ear, like the top of the ear, the foods outside the ear canal, the curve of cartilage at the top of the bar, and the ear lobe. They are one of the most popular types of piercings. While they may be popular and safe to do, it is important to clean your piercing regularly to prevent any complications.
In this article, you will learn about all the tips for cleaning an ear piercing and signs to look out to signify an infection. The article will also discuss other important facts about piercings.
What You Should Know before Piercing Your Ear?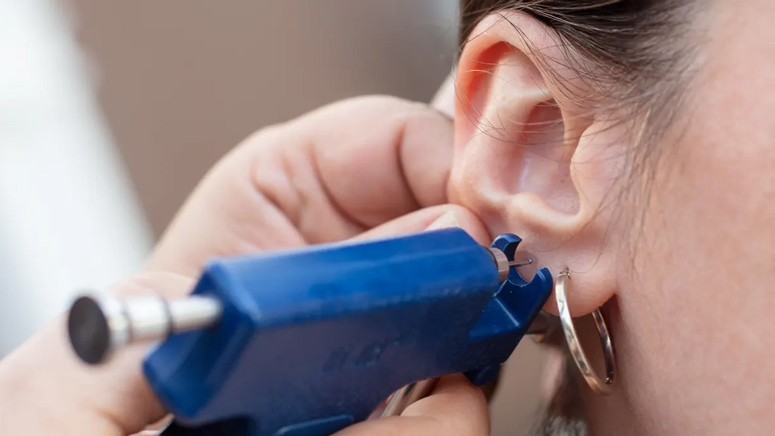 The most important thing to consider before piercing your ear is its location.
Let's take a look at some popular locations for ear piercing:
Earlobe: This is the most popular location for ear piercing. It is at the inferior portion of the ear. It is easy to clean and treat. It also heals faster than other ear piercing location.
Helix: This is a curvy tissue located at the top of the ear. It is the second most popular location for piercing. Although it takes a long time to heal, it is still easy to clean.
Tragus: This is located immediately above your earlobe. It is a harder section of your ear that is located on the edge of your face and right in front of your ear canal. [1] It may not be as common as the helix or lobe for ear piercing, but it is more difficult to clean. According to studies, tragus piercing [2] may help offer various benefits in people with migraine [3] and anxiety. [4]
After deciding what type of ear piercing you want, there are other important factors to consider. Let's take a look at some of them:
Are there licensed piercers on staff? Piercers must be licensed by the Association of Professional Piercers.
Do the piercers prioritize your safety? Check if they wash their hands, use a new pair of medical-grade gloves for every piercing, and use new, sterile needles for every piercing.
Is the shop reliable? Check the reviews of the shop on Yelp or other sites. Check if they specialize in piercing. Check if they are clean, trustworthy, or licensed. You can also check some tattoo shops. Most shops usually have licensed piercers who are controlled by state and local health agencies.