According to statistics, the number of diagnoses of "anorexia" in adolescents and adult patients is constantly increasing. According to the generally accepted interpretation, anorexia nervosa [1] is a mental illness characterized by a sharp decrease in weight as a result of the deliberate restriction of food at the initiative of the patient. In reality, this pathology is rather the exhaustion of the body due to food restriction, which results in severe consequences for the psyche and human physiology. The disease can be diagnosed in patients with normal weight and in patients with overweight.
One of the features of this disease is the complexity of diagnosis – it becomes more difficult to recognize the pathology as it develops since anorexia can alternate with bulimia. In most cases, people with anorexia do not want to admit the presence of pathology, especially in cases where there is anorexia in adolescents.
Anorexia is a nervous disorder [2] in which there is a partial or complete refusal to eat, there is no appetite for the need for food. This is the main symptom of the disease, which is accompanied by problems in the functioning of the nervous system, metabolism, and other ailments. The associated symptoms are listed below:
Easily get colds and chills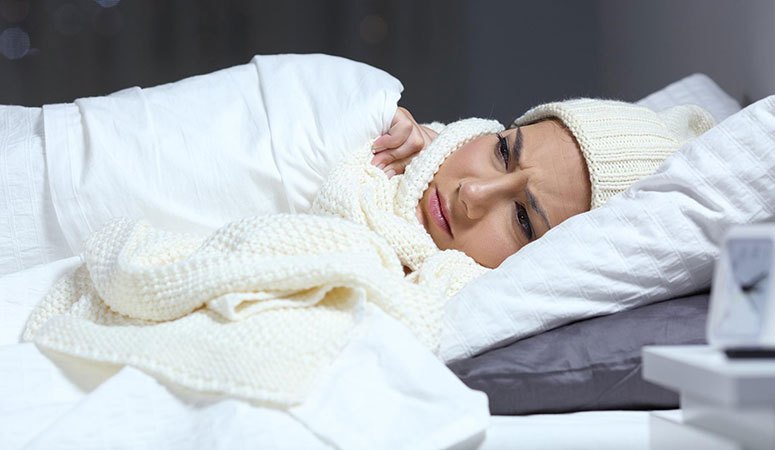 Anorexia affects the production of thyroid hormones, which regulate metabolic processes and are responsible for the normal functioning of the immune system. One of the consequences [3] of this imbalance is a violation of the body's temperature regime. Due to poor microcirculation and a drop in internal temperature, patients with anorexia are constantly freezing. They may tend to wear multi-layered baggy clothes even in the warm season. For the same reason, the body begins to be covered with a layer of fine villus hairs – this is how the body tries to keep warm. It also makes people with this eating disorder more likely to get colds because of their weakened immune system. For example, a common runny nose can easily turn into chronic sinusitis or sore throat.