Tresiba acts like an insulin to reduce the level of glucose in the blood. It has a lasting effect that starts to manifest a few hours after injection and continues working at the same rate for 24 hours. If you have diabetes mellitus, your doctor may prescribe this drug to control your blood glucose level.
Tresiba can be used to treat type 1 or type 2 diabetes. The drug is available as a single-patient-use FlexTouch pen or in a multiple-dose vial.
Tresiba can lead to certain health complications if it is taken inappropriately. To prevent the transfer of different types of disease, avoid sharing an injection pen with other people.
Studies show that people who are allergic to insulin may experience several side effects after using Tresiba. The drug should not be administered to children younger than 1 year old. Let your doctor know if you're breastfeeding or pregnant before taking the drug.
It is important to use the drug as prescribed by your doctor if you're pregnant or you want to be pregnant. High levels of glucose in the blood during pregnancy can cause health complications in the mother and the baby.
Is Tresiba Used for Diabetes?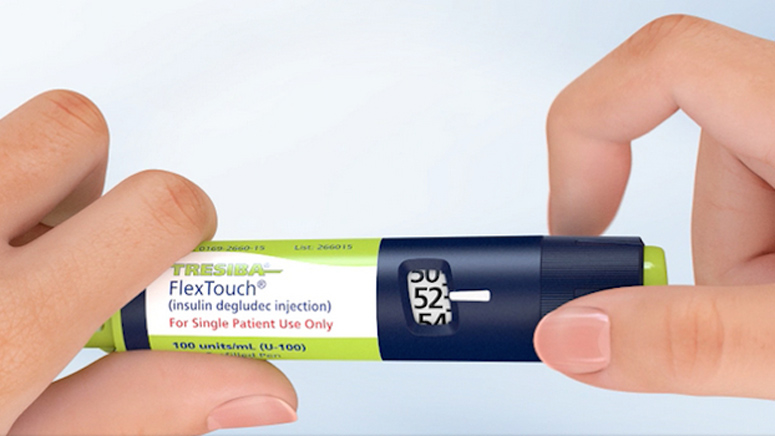 Tresiba acts as a long-lasting insulin to reduce blood glucose level in people with type 1 or type 2 diabetes.
It is used in children older than 1 year old and in adults. The body does not produce insulin in type 1 diabetes. In type 2 diabetes, the body does not produce sufficient insulin to reduce blood sugar levels. Tresiba treats these two types of diabetes by acting like a natural insulin.
Tresiba is injected into your body and the insulin is taken into your blood to regulate blood sugar levels.
Your doctor may prescribe tresiba with other diabetes drugs. It can be combined with short-acting insulin to treat type 1 diabetes. Your doctor may also combine tresiba with oral medication for type 2 diabetes. [1] You can contact your healthcare provider to learn more about the effects of tresiba on diabetes.