Overview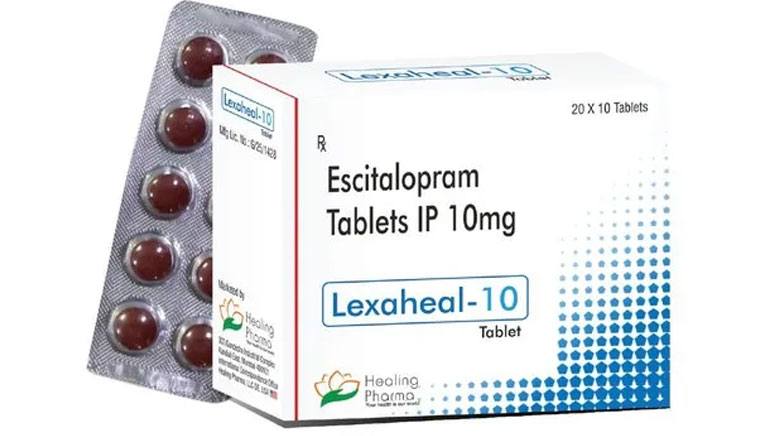 You can get Escitalopram oral tablets as a generic and brand-name drug. Its brand name is Lexapro.
You can also get the drug as an oral solution. It is commonly used to treat conditions related to anxiety and depression.
Escitalopram has a boxed warning, which the most important warning is given by the Food and Drug Administration (FDA). The purpose of this warning is to ensure healthcare providers and patients are aware of the side effects of medications that are harmful.
Like other antidepressants, Escitalopram has the potential to increase the risk of suicidal behavior and thinking. Experts advise people using it to treat depression or psychiatric disorders to take it as prescribed. According to studies, the risk of suicidal thinking is higher in young adults, teenagers, and children. It is also higher within the first few months of usage. It would help to pay adequate attention to any changes in your mood, feelings, thoughts, or behaviors.
Escitalopram can lead to serotonin syndrome, a condition that occurs when high levels of serotonin are present in the brain. In most cases, the syndrome occurs when you combine the drug with other medications that elevate your serotonin level. Symptoms of the syndrome include rigid muscles, tremors, hallucinations, agitation, seizures, and irritability. It is important to visit your doctor immediately if you notice any of these symptoms.
Another warning given by the FDA is to avoid stopping the drug abruptly. If you stop taking this drug too quickly, you may experience withdrawal side effects like irritability, agitation, anxiety, high or low mood, feeling restless, changes in sleep habits, headache, sweating, nausea, dizziness, electric shock-like sensations, shaking, and confusion. You must speak to your doctor first before you stop using Escitalopram. Your doctor will reduce your dose gradually to relieve these withdrawal side effects.
According to experts, people who use escitalopram are more susceptible to bleeding if you combine it with other drugs, such as warfarin, nonsteroidal anti-inflammatory drugs (NSAIDs), aspirin, and other anticoagulants. You should speak with your healthcare provider or pharmacist immediately if you notice any signs of bleeding or unusual bruising.