The sun's warm rays may feel good, but they can cause pain on the skin, in the form of a sunburn.
Your feet are particularly vulnerable, because it is mostly not covered and you are likely to forget to apply sunscreen to the top of your feet. Additionally, moisture and water exposure at the beach or pool can wash away even the most careful application of sunscreen.
If you get sunburned on any part of your body, there are remedies to help. Continue reading to find out what to do, including when you call a doctor.
Best Treatment for Sunburn Or Swollen Feet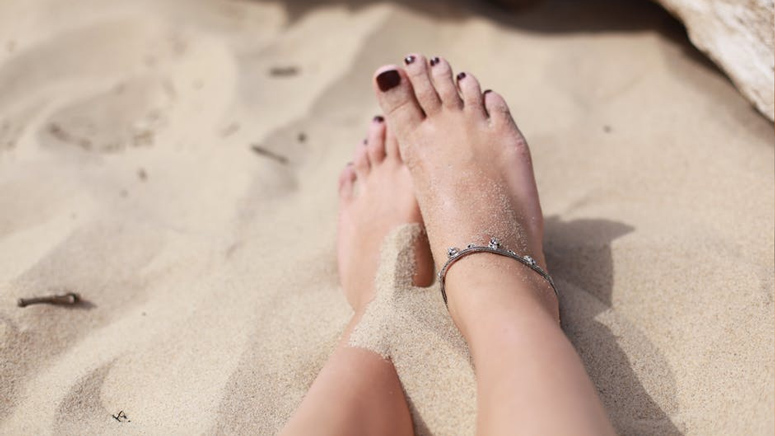 If you have swollen or sunburned feet, you would want to focus on measures that reduce swelling and create a cooling sensation while your skin heals. Examples of these steps include:
Soak in cold water: Create a cool water foot bath by getting a small tub and feeling it with cool water. Soak your feet in it for about 19 minutes. Gentle pat your feet dry and apply a moisturizer to guard against dryness. Don't put ice in the water, extremely cold water can worsen your condition.
Add soothing ingredients: Add extra ingredients to the foot bath (if desired). Examples include apple cider vinegar to promote healing, baking soda to reduce Inflammation, or oatmeal to reduce itching.
Cover with cool compresses: deep a soft washcloth in cool water and drape them over feet.
Apply moisturizer: gently rub a moisturizer on your feet to keep the skin soothed. Those containing aloe vera or soy are usually excellent choices.
Go shoeless: Reduce how often you wear shoes the first few days after the sunburn. Shoes can increase friction and pressure, which slows healing.
Reduce friction: wear open-toed shoes like flip-flops instead of shoes. You should also remove straps on sandals if they feel tight.
Stay hydrated: Drink enough water to stay hydrated. Sunburn can lead to dehydration by drawing water to the damaged cells. Ensure you are drinking enough water so your urine is pale yellow.
Don't pop blisters: Refrain from popping blisters that may appear on your feet as popping them can reveal vulnerable skin that has been able to heal.
Take anti-inflammatory medication: Take an Over-the-counter (OTC) anti-inflammatory medication, such as ibuprofen.
Avoid applying products that contain local anesthetic, they usually end in the letters "-caine". These products may do more harm than good, such as causing allergic reactions and irritation.