How to find an oral surgeon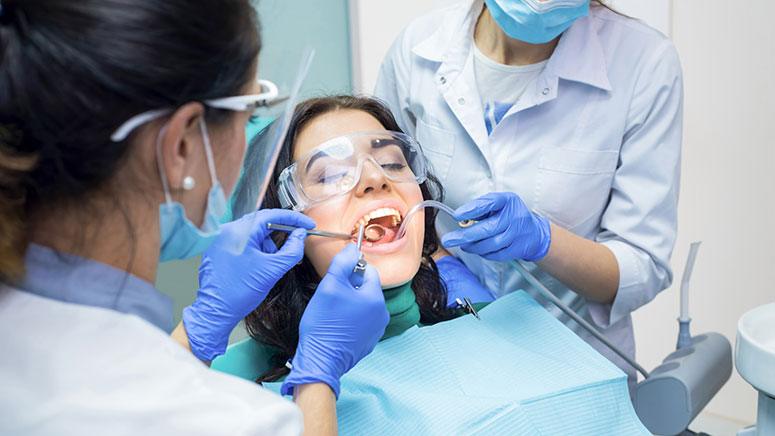 The best treatment for long face syndrome is given by an oral surgeon. Follow these guides to find an experienced oral surgeon:
Ask your dentist for recommendations.
Ask your orthodontist for recommendations.
Use the guidelines provided by the American Association of Oral and Maxillofacial Surgeons to find experts in your area.
If you have dental insurance, search for what oral surgeons near your house are in-network for your plan.
You have to wear braces when your surgery has healed. Your doctor will give you a retainer every night when your braces are removed. The retainer helps to keep your teeth and jaw aligned.
Over the years, less invasive surgeries have become more popular. For instance, doctors have replaced jaw surgery with braces [6] and mini-screws.
Conclusion
You may not notice the physical symptoms of long face syndrome. It would help to pay attention to other health problems such as worn-down teeth, sleep apnea and others. The chances of completely fixing the syndrome are high when it is diagnosed early. Generally, Children might require just one surgery to clear substances blocking the nose, but adults may require more than one surgery and braces to fix the condition.
References
[1] https://www.mayoclinic.org/diseases-conditions/sleep-apnea/symptoms-causes/syc-20377631
[2] https://www.healthline.com/health/fatigue
[3] https://www.newyorkent.com/ent-conditions/nose-allergy-sinus/nasal-obstruction/
[4] https://josecortes.com/en/face/chin/mentoplasty/
[5] https://www.webmd.com/oral-health/picture-of-the-adenoids
[6] https://www.nhs.uk/conditions/braces-and-orthodontics/