Chia seeds are small, black edible seeds of the chia plant. Chia seeds are common food for the ancient Mayans and Aztecs and are native to Guatemala and Mexico. Chia seeds are made up of large quantities of minerals, antioxidants, fiber, high-quality proteins, and omega-3 fatty acids.
Nutrition Facts of the Chia Seeds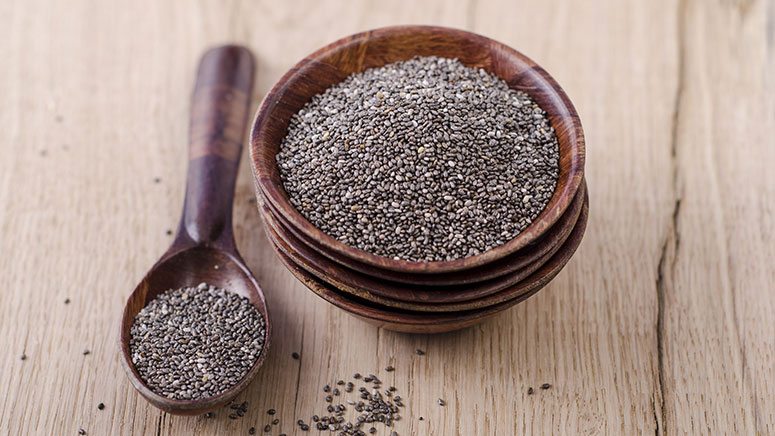 Chia seeds by weight, are made up of 6% water, 19% protein, 34% fat, 46% carbohydrates (83% of which is fiber).
In accordance to The United States Department of Agriculture (USDA) National Nutrient Database [1], a 28g, or singular ounce serving of chia seeds contains the following:
No sugar
11.2 grams of fiber
5:6 grams of protein
8.4 grams of fat
131 calories
13.07 grams of carbohydrate
Consuming one ounce of chia seeds per day would provide 18 percent of your daily calcium needs, 30 percent of manganese, 27 percent of phosphorus, and lesser amounts of copper and potassium. In 3.5 ounces of chia seeds (100grams), the nutrients present are:
Sugar – 0 grams
Protein – 16.5 grams
Water – 6%
Carbs – 42.1 grams
Fiber – 34.4 grams
Calories – 486
Fat – 30.7 grams.
Over 80% of the number of carbs in the chia seeds is in the form of fiber. An ounce of chia seeds has 11 grams of fiber.