Retirement is something everyone anticipates. It comes after decades of effort and hard work. When you have grown to the age where it's okay to not work anymore, and all you want to do is just relax, and been taken care of. Most people put in effort to make retirement plans, which includes settling in a community designed for people of retirement age where it is easy to live in. But many senior living communities are promoting a more active lifestyle, such as traveling, recreational activities, and social involvements.
In making a retirement plan, finding a home and community to settle in is the most important. There are several factors one might want to put in place when deciding, depending on your interest. However, there are some common attributes of a retiree community that you would want to know. Finding the best homes in top-rated communities for the elderly in the United State as of 2021 depends on several factors, such as facilities, accessibility to shopping and entertainment area, house suitability, and cost of living. To narrow down your options on communities best to consider for older people, if you are interested in living a faster pace. Here are 10 active retirement communities to consider.
Village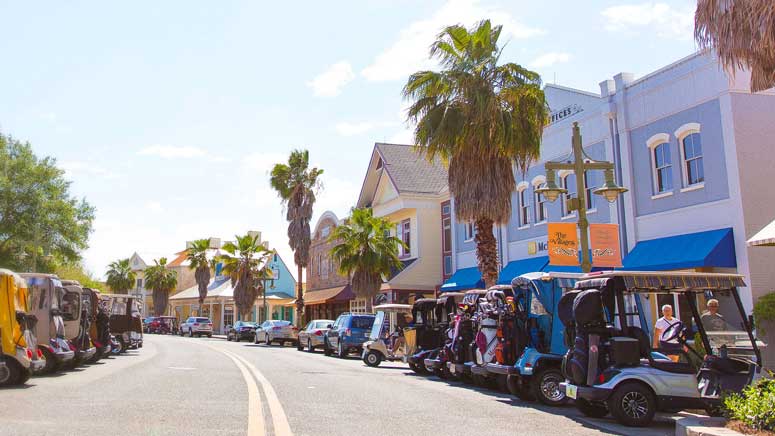 The village is commonly known as Florida's most friendly and active adult community, for people above the age of 55. Located in central Florida, it is one of the largest age-restricted retirement communities in the United State. The village is most suitable for retirees, [1] given its size and its presence of over 60,000 homes and over 115,000 inhabitants.
The community is so big that you get to choose out of six housing floor plans, including the mix of homes and villas. Depending on the layout you choose, the price of properties ranges from $160,000 up to home of over $1 million. In the village there is free entertainment, shopping plazas, recreational centers, swimming, tennis and more.
You also have nothing to worry about when it comes to your safety and health. The community provides its own on-site hospital and public safety department.