Resistance bands are popular and effective tools used for bodyweight exercises. They are used for on-the-go exercise or sweating in small spaces, but they are very versatile. Resistance bands use force in the opposite direction to train the muscles. This means the bands will feel heavier when you pull on it.
Using a resistance band makes you maintain the speed and power you want to perform through its full range of motion. It is easy to adjust your workout intensity by either picking a band with higher resistance or moving the band to several tension parts in the body (which include lower or higher on your legs to increase difficulty).
Experts advise people to have at least three resistance bands on deck (light, medium and heavy), since muscle groups in the body might need different levels of resistance.
Types of Resistance Bands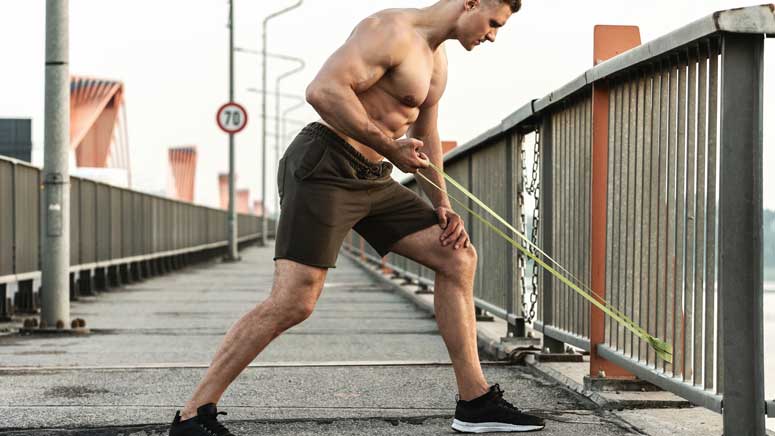 Resistance bands come in different shapes, sizes, colors and different amount of resistance they provide. Here is a brief description of the main categories: